KR stretches across the Korean Peninsula towards a bigger world
A lot of hard work went into an ambitious land bridge project to connect Busan and Mokpo to Western Europe via Munsan~ Sinuiju~Dandong by a rail link. KR, at the leading position in the global market, is making a key step towards the destination of reunification and new horizons.
Trans-Korea railway & North Korean rail modernization
Following the historic test run in May 2007, a regular schedule of cross-border freight service began on the reconnected west coast Gyeongui line from Munsan to Bongdong in December. KR is conducting the Trans-Korea railway project in an efficient manner by using the KR-PMIS for real-time information exchange.
Trans Korea & Eurasia Railway
Trans-asian railway network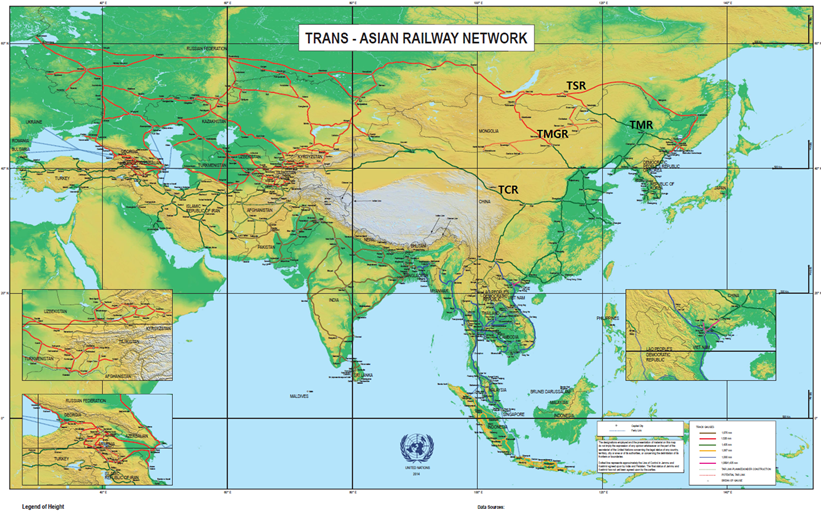 The restoration of the TKR (Gyeongui, Gyeongwon, Mt. Geumgang, & Northern Donghae lines) is the first step to connect trans-continental railways like Trans-Siberian Railway (TSR), Trans-China Railway (TCR), and Trans-Manchuria Railway (TMR)